The world's most precise 3D Metro dataset
AW3D Metro is the large-scale 3D dataset which has nation-wide or state-wide coverage.
It is comprised of 3D vector model of building, vegetation, and bridge, and 3D raster data with 0.5m to 1m resolution. It is suitable for 5G network precise simulation, disaster analysis such as flood simulation, smart city planning, and many other applications.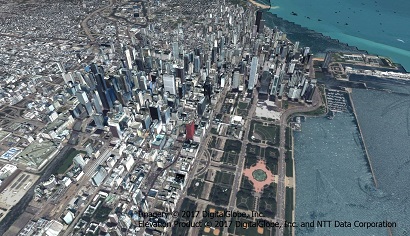 AW3D Metro(Chicago)
Scalable dataset with state-of-the-art IT technology

Scalable 3D map is available with short delivery time thanks to three advanced technologies; high level 3D map creation, imagery analysis by Artificial Intelligence (AI), and scalable platform on cloud server.

Global dataset production

1 million sq.km of major cities/areas in Japan and North America will be processed and available as off-the-shelf dataset. The coverage will be expanded to Europe and Asia.
AW3D Metro(Chicago)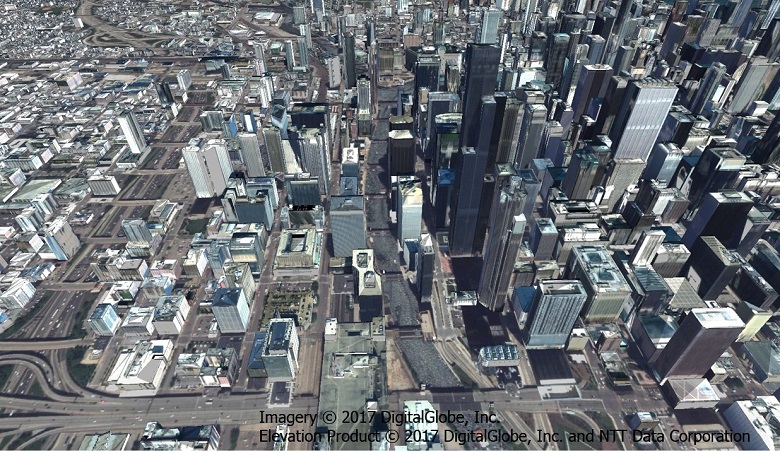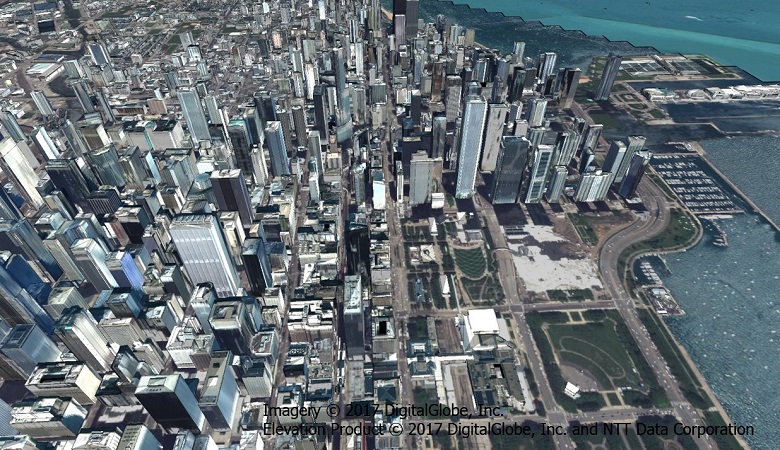 Details
Product Type
3D Vector (Digital Height Data, Polygon Type)/DSM/DTM
Satellite
DigitalGlobe - WorldView
Area
Japan, North America
Horizontal Accuracy
(3D Vector )2mRMSE
(DSM/DTM)
With GCP : Absolute 1mRMSE / 3mCE90
Without GCP : Absolute 2mRMSE / 4mCE90
     Relative 1mRMSE / 3mCE90
*May vary depending on the shape of building and land characteristics of the target area.

Vertical Accuracy
(3D Vector )1mRMSE
(DSM/DTM)
With GCP : Absolute 1mRMSE / 3mLE90
Without GCP : Absolute 2mRMSE / 4mLE90
     Relative 1mRMSE / 3mLE90
*May vary depending on the shape of building and land characteristics of the target area.

Minimum Order Size
25km2
Delivery Formats
Shape format (.shp), Tab format (.TAB)/ GeoTIFF
Delivery Method
Online or Media (DVD)
Area map