【Civil engineering】Mexico|AW3D Enhanced
Preliminary design for mining site access road in Mexico
Cambria Geosciences Inc.
Cambria Geosciences Inc. is a civil engineering consulting firm in Canada, and they were going to conduct a field survey for preliminary design for mining site access road, Santo Tomas Porphyry Copper Deposit, Sinaloa State, Mexico.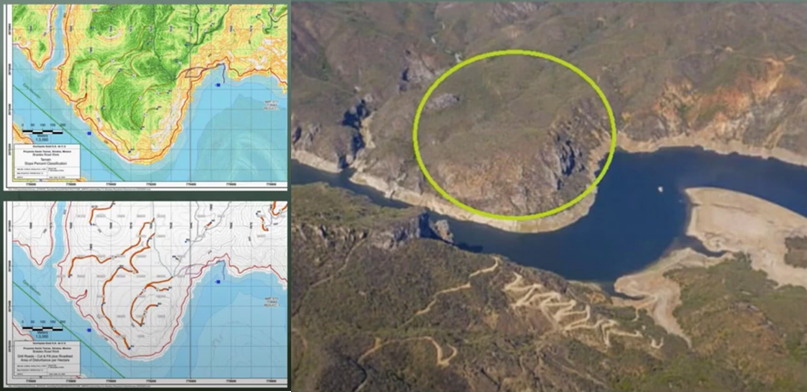 Overview of Santo Tomas Porphyry Copper Deposit
It was a challenging project since the location is a remote area with steep and complex slopes, and it was difficult to be accessed to obtain a topographical dataset, unlike developed urban cities with enough mapping data. Furthermore, the pandemic situation of COVID-19 brought more difficulties in scheduling the survey and they found it is impossible to complete within the schedule at the very early stage of the project.
As an alternative, they decided to choose the AW3D Enhanced DTM (1m), which they can retrieve the precise dataset without going on-site, in order to perform the preliminary design. And finally, they could manage to complete the project on schedule.

Mr. Darryl Mack, operation manager of Cambria Geosciences Inc., said "The reason why we decided to use AW3D is the good accuracy, low cost, the small amount of the minimum order quantity, and the good compatibility between DEM of AW3D and other software. We believe AW3D has the potential to become standard in the future for the preliminary design for civil engineering."
Interface of the civil engineering design software
RoadEng
by Softree.
Cooperation/Reference/Data source
https://www.aw3d.jp/en/library/aw3d-for-civil-engineering-designing-roads-from-space/
Webinar hosted by Softree together with Cambria Geosciences Inc.
https://www.youtube.com/watch?v=T7Su8gKxfQU
Back to the list